Collection: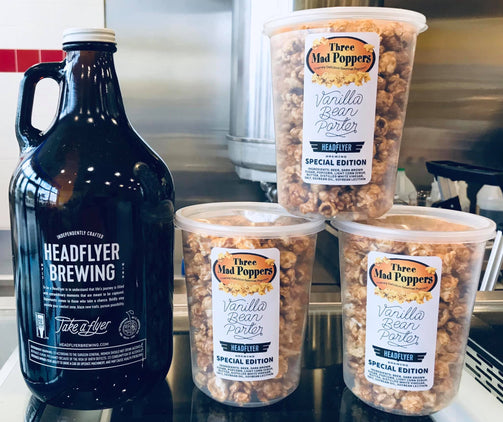 Collection:
Headflyer Vanilla Bean Porter
Headflyer Vanilla Bean Porter
Regular price

Sale price

$8.50
We are excited to introduce our infused caramel line of popcorn! In this line we create unique tasting caramel popcorn recipes by infusing beer, cider, wine and spirits into the caramel making process. The result is unique and fantastic tasting caramel popcorn flavors.
For this infused caramel we partnered with Headflyer Brewing in Minneapolis, MN and used their Vanilla Bean Porter. The result is a rich and dark vanilla flavored caramel.
This is a customer favorite!